28 Jan 2022
4 reasons you should be upskilling your team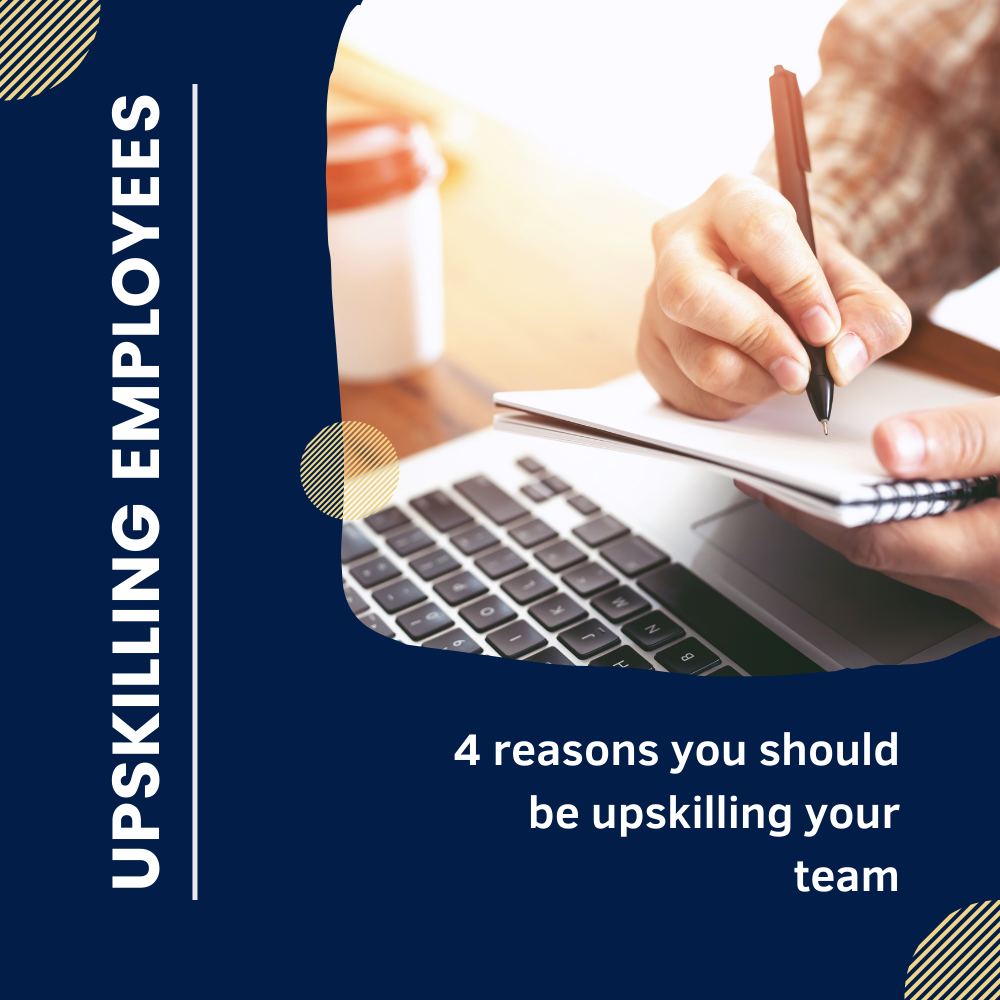 Upskilling can be defined as providing someone, such as an employee, with more advanced skills through additional education and training. Upskilling staff can create cost savings of nearly £50,000 compared to bringing in new talent. The Association for Talent Development says that improving the skill sets of employees boosts productivity, lowers turnover, and improves employee satisfaction rates.
Astrid Beekhuis, director of human resources at Momentive, commented that employers often overlook potential within their company when trying to fill a job. Employers can identify the areas where there may be more of a need to reskill and upskill by "focusing on how challenged and motivated their employees are with regular feedback sessions. Not only would this allow firms to retain talent and increase employee wellbeing, but it would help motivate, increase productivity and boost loyalty", she said.
For example, Amazon launched its upskilling 2025 initiative as part of its commitment to prepare workers for a more digitised workplace in the future. Beth Galetti, senior VP of people experience and technology at Amazon, says " We think it's important to invest in our employees to help them gain new skills and create more professional options for themselves."
Upskilling improves employee retention
Talent management is one way to engage a valuable employee and to encourage them to continue their journey under your brand. An investment in an employee's skill set is also a gesture of good faith on your part. As well, your workforce is much less likely to fear replacement by way of automation of outsourcing if you're actively developing them within the company.
Upskilling your company makes them more valuable
Hiring, on-boarding, and training are all crucial processes, but when you're constantly hiring and re-hiring for the same positions, you end up losing much more time, money, and productivity power than you would otherwise with every passing day. Hiring is expensive, especially if you're not doing the recruitment yourself. It's more cost-effective to simply find the right person and upskill them as the demands of their role grow.
A valued employee is much happier on average
An employee will have a sense of accomplishment when they have mastered a new skill or will be really interested in the developments in their industry. But upskilling your workforce in any capacity is one way to help them stay motivated with their daily duties and encourage them to continue doing their best.
A skilled employee is much more confident, capable, and adaptable; also, employee happiness and satisfaction has been linked to improve sales. If you provide them with the tools and resources they need to excel, you will have a highly capable workforce.
Upskilling leads to satisfied clients and real results
An attentive, knowledgeable and passionate representative of your brand who has all the solutions, will impact the happiness of your customers in a positive way. There are a range of types of upskilling but the most important types of upskilling are any that will improve the customer's experience. The more that you provide your team with in terms of what they have to offer to the customer, the more competent and helpful they stand to be on every occasion.
Think about the results that you are after in your business and this can then help you create your upskilling strategy.