4-step Process to Assessing and Bridging Skills Gaps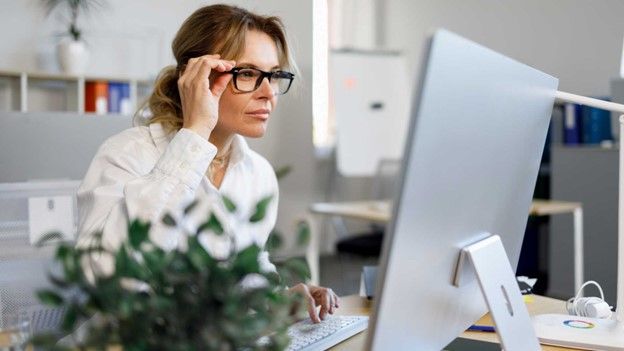 Learning and development (L&D) leaders are busy working to upskill and reskill employees with the skills they need to be successful in their current — and future — roles. However, when your job is focused on developing others, it's easy for your own development to take a backseat — especially during times of change.
Follow this four-step process to identify your skills gaps and address them with targeted training that will, ultimately, advance your career.
1. Self-reflect
Assessing your skills as a training manager requires self-reflection, says Amy DuVernet, Ph.D., CPTM, Training Industry's director of training and development. Start by reviewing the research-based Training Manager Competency Model™, which outlines seven core responsibilities essential to the training manager role. Be honest with yourself about which core responsibilities you feel confident that you can perform, which you need to refine and which (if any) you need to build from the ground up.
2. Get the Low-down
Even with a high level of self-awareness, it's difficult to assess your own skills objectively. Shannon Herrera, head of content curation at Go1, one of the world's largest corporate education hubs for online training and resources, says the best way to understand what you're doing well and where you can improve is to ask for honest feedback from your peers, supervisor and direct reports. DuVernet agrees that asking for "transparency and honest feedback" is an excellent way to assess your skill set.
After receiving feedback from your peers, employees and supervisors, compare their assessments to your own. Take note, and be receptive. Then, put together a comprehensive list of your strengths and weaknesses across the key skills and competencies you need to perform in your current role as well as any future roles you aspire to be in.
3. Make an Action Plan
After assessing your skills and soliciting honest feedback from others, you've likely identified at least one skills gap to focus on. Now, it's time to make an action plan to address your gap(s) with targeted development.
With all of the professional development options available, it's easy "to get lost in all that is possible," DuVernet says. Creating a realistic, actionable professional development plan (PDP) is "one of the most important steps" you can take after identifying a gap (or two, or three).
4. Follow Through, and Follow Up
With a detailed, yet realistic, PDP in place, you're set to bridge your skills gaps. However, it can be a challenge to stick to your plan when you're balancing mounds of training requests and other daily job responsibilities. This is where Herrera says it's important to "practice what you preach," and make time and space for learning in your day-to-day role. Doing so not only will refine your skills, but also will show to key stakeholders that you really do value the continuous learning you're advocating — and asking for buy-in — for.
Read the full article here on TrainingIndustry.com.