The Best Online Platforms For Courses In The UK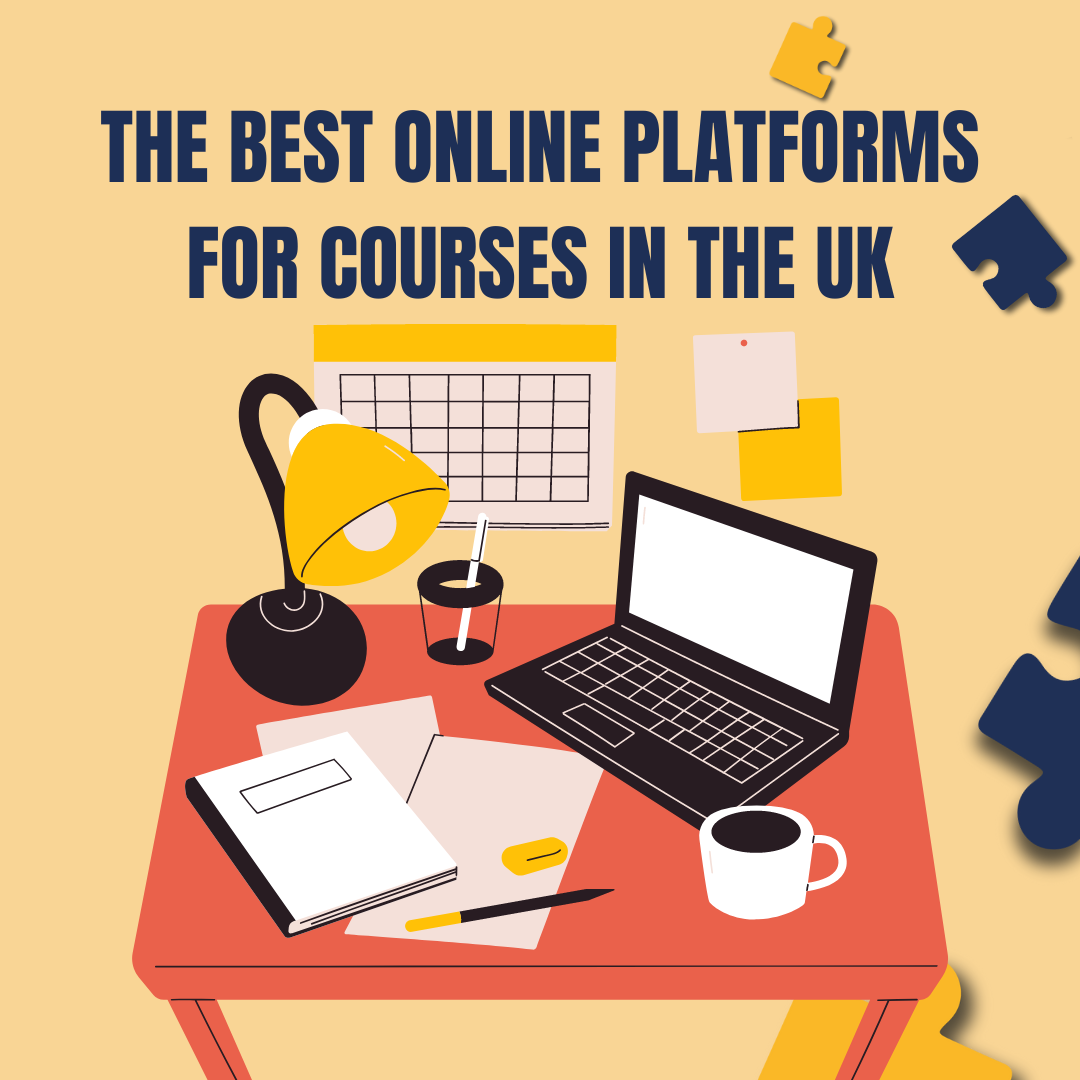 Free online courses are one of the most efficient ways for upskilling & reskilling. There are many platforms that provide free and low cost online courses as well as some in-person based courses if you prefer learning in a classroom setting. We have done some research for some of the top course providers in the UK so you don't have to. Continue reading to find out more.
Some of the top course providers in the UK:
National Careers Service - A service provided by gov.uk, this website compiles resources and links to where you can find specific courses. The site provides info on business and finance courses, health and social care courses, personal development courses, maths and english courses, and many more. This website is great if you're not really sure where to start or if you're looking for resources.
Coursera - As of 17/05 Coursera has over 2700 free online courses on offer including arts and humanities, business, computer science, data science, health, information technology, language learning, maths and logic, personal development, physical science and engineering and social sciences courses.
Future Learn - Future Learn provides courses from universities and colleges across the UK. This does mean that the courses are paid. Future Learn is offering 30% off your first two months, you will be able to enjoy unlimited online courses for £19.99 per month. By subscribing to Unlimited you will gain access to limitless short courses, CV-boosting certificates and flexible learning.
Google Online Courses - Google now offers a ray of online courses. From the fundamentals to digital marketing to expanding a business to other countries. There are over 160 free courses to choose from.
Learning Curve Group - Provides level 2 or level 3 courses in various sectors such as health and social care, construction and engineering, business and management and many more. Some courses do require eligibility for funding.
Open Study College - Open Study College offers a variety of courses including beauty therapy, animal care, teaching assistant, accounting and many more. Open Study College offers a range of special offers and payment plans, making courses for your future accessible.
Talented Training - Talented Training offers courses for both online and classroom learning with specialised tutors with industry experience. Courses are not free, however, there are options for flexible payment options and fully funded courses. Talented Training offers courses under 4 sectors which are: S.I.A Security, Digital Skills, Construction and Return 2 Work.
Vision2Learn - At vision2learn you can enrol for fully funded online courses. These include Level 2 and Level 3 courses such as customer service, nutrition and health, understanding coding and many more.
Alison - Offers a vast range of free online courses ranging from app building, environmental management, diploma in journalism, international business and trade and many more. These are available as short courses with a diploma of a certificate to be awarded upon completion.
There's a lot on offer if you're looking to improve your skill sets or reskill completely, there are many options out there that will suit your budget and your lifestyle. Visit the websites mentioned above to find out more details about the courses on offer or alternatively visit the show on the 22nd & 23rd November 2023 at the ExCeL in London to find out more about the benefits of retraining and upskilling.