30 May 2022
Chancellor Rachel Reeves praises work of Google's Digital Garage skills training programme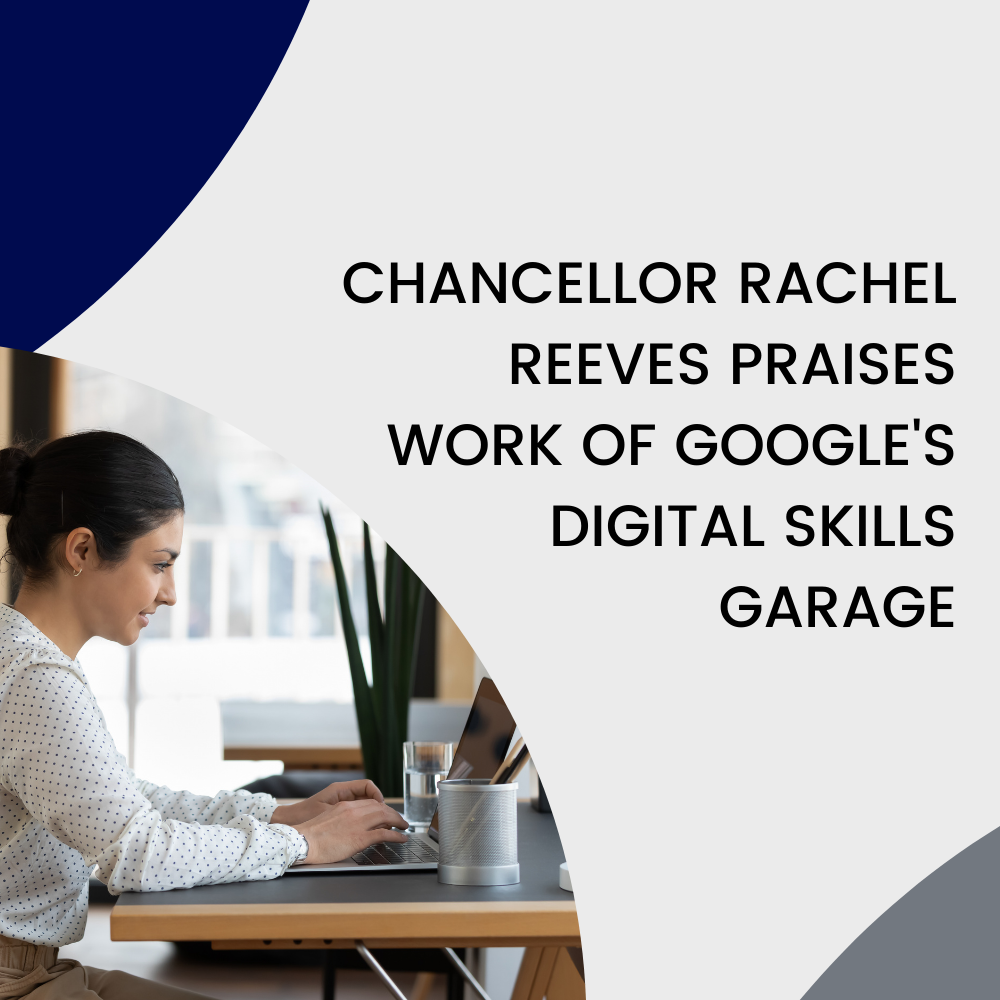 Chancellor Rachel Reeves has praised an initiative which aims to boost Yorkshire's economy by ensuring charities, entrepreneurs and jobseekers have the digital skills required to flourish in the post-pandemic world.
Reeves visited Castleton Mills in Leeds to meet local people who are taking part in Google's Digital Garage skills training programme, a nationwide digital skills drive to help individuals and small businesses adapt to the 'new normal'.
Reeves, who is the MP for Leeds West, commented: "It was great to welcome Google in Leeds for part of their Google Digital Garage tour. I was really pleased to see so many local businesses and residents attend to hear from Google's fantastic Digital Garage trainers, and I enjoyed meeting a number of local businesses and residents, to hear about how they plan to use the skills learnt today, and to see first-hand the importance of improving digital skills."
Digital Garage attendees also benefited from private mentoring sessions with Google's Digital Coaches to focus on personal goals for their business growth.
A spokesman said: "While there has been much focus on return to office for big businesses post-pandemic, over half (56%) of small businesses agreed that employee expectations around remote and flexible working had permanently changed - and 50% believe that offering hybrid or remote working is necessary to help them retain employees.
"Small business leaders are eager for the next phase of digital skills which will support them. 79% agree that there is a need for a step change in their digital skills in order to grow in a hybrid world."
Managing Director for Google UK and Ireland, Ronan Harris said: "Everyone is navigating the new normal and adjusting to post-pandemic life. We want to play our part in helping individuals and businesses to better navigate the hybrid world. That's why we were delighted to visit Leeds to offer in-person digital skills training and to help people across the country to develop high impact tech skills that get the economy growing."