09 Sep 2021
Exclusive Interview With Dr. Alka Patel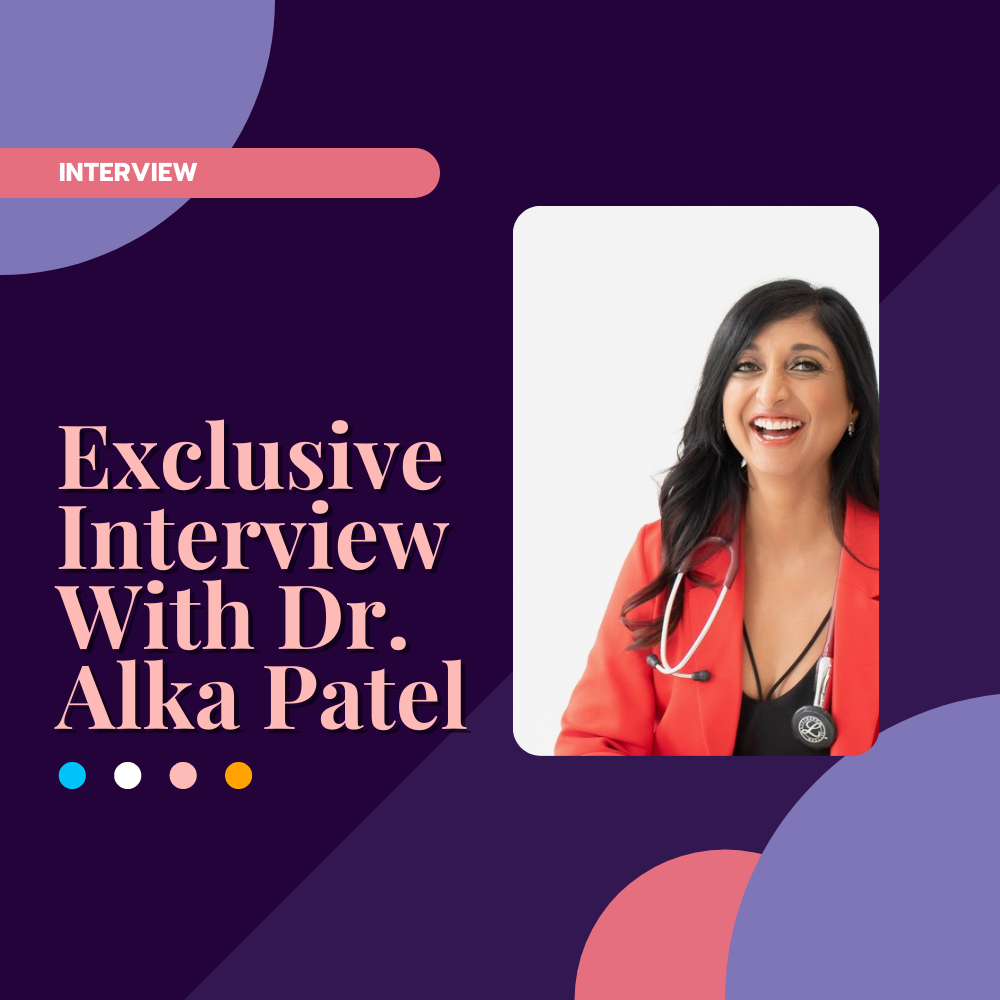 Dr Alka Patel is the founder of Lifestyle First and the creator of The Lifestyle First Method - a ground-breaking, research-backed 10 point lifestyle blueprint based on the 10 key dimensions of health and happiness, performance and productivity. Check out the exclusive interview with her below, where we ask her the important questions about workplace wellness when working from home.
Dr Alka Patel will be speaking at our Working From Home Live event on the 24th and 25th November. She will be talking about 'Work-life balance: who's responsibility is it ad why we should stop talking about it anyway.
Exclusive Interview With Dr Alka Patel
1. What motivated you to become a doctor?
When I first entered the doors of medical school I was hungry for the science - a fascination with the body and the brain. I just wanted to know how it all worked and what to do when it didn't all work. Very quickly this evolved into a deeper curiosity about what really lies at the core of being human - connection. And through the connections and relationships I've created with my patients across the years. I've learnt that my continued motivation centres on listening to patient narratives, on watching the stories of life unfold and on having the utility to be able to provide the support and tools that enable my patients and clients to go through transformative journeys to redirect their own health.
2. What are your goals for Lifestyle First?
My mission is:
'To sow the seeds of lifestyle medicine into everyday conversations, to embed the roots of health into everyday living, to create a canopy of lifestyle focus across the globe and to share the fruits of connectivity.'
The heart of Lifestyle First centres on synergising success and self care.
There is a strong interconnectedness between health and happiness, values and vision, life and lifestyle.
Lifestyle First aims to prioritise lifestyle as the first and most important skill and asset for happy, healthy living and connected workplace wellness.
3. Why is workplace wellbeing important when working from home?
We spent a lot of time in our workplace - 40-60 hours a week. And with a shift to working from home, many of us are now spending 168 hours a week in our workplace - which is also the place where we unwind with our families, where we play with our kids, where we argue with our partners. The boundaries are blurry, the symbols of the beginning and end of a working day aren't obvious and work-life balance belongs in the vocabulary of yester-year. Enter work-life blend. The ebb and flow of working life in an environment that has so many other life functions. And your wellbeing follows you, wherever you go in this environment. Want better productivity - then stand up while you work. Want better creativity - then step outside for a walk. Want better connection - then listen to others. Working from home can mean that communication with colleagues is harder, reaching out for support is harder, feeling part of a team is harder - which means the stresses of work can be felt even more strongly, elevating the importance of workplace wellbeing when working from home.
4. Can you give 3 mental health tips to people working from home?
Keep active - just one minute of movement, on the hour every hour will keep your stress levels down and your endorphins flowing.
Establish simple routines that don't require self control such as taking 6 deep breaths to activate your relaxation centre before you start your work.
Build a strong sleep schedule - all your emotional regulation takes place while you sleep so don't sacrifice sleep to get just one more job done or one more email sent. Prioritise sleep so you can build your mental agility.
5. What advice would you give businesses who have remote workforces?
It starts with caring. Every business now needs to be a caring business.
Remote working offers business owners a wonderful opportunity to build trust with employees, to show employees, to show employees how much you value them and in return reap the rewards of maximised productivity, minimised absence and greater retention.
Does your workplace have a workplace wellbeing strategy? If no, then this is the place to start. And if yes, have you involved your workforce in creating this strategy? What are the values of the organisation? Know this. What do you value in your terms? Reflect on this. What do your employees need most from you? Ask them. What are your employees struggling with? Survey them. And use this data to create a workplace wellbeing strategy that is unique to you, your organisation and your employees.
Use the 3 C's: Care. Connect. Customise.