Female Entrepreneur - Rupal Patel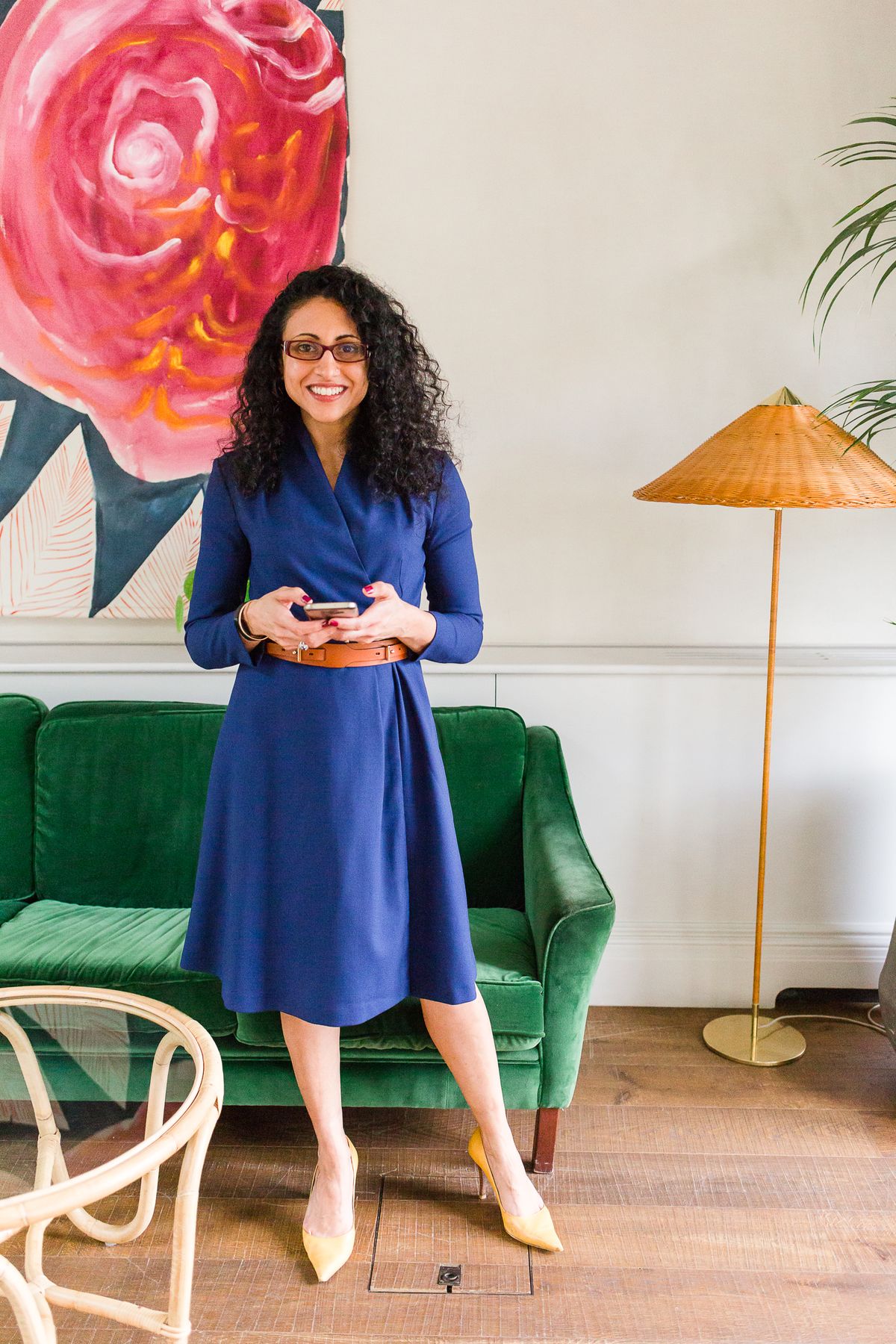 Rupal Patel is an entrepreneur and business coach with a background in the intelligence services. With parents from India and having grown up in America, Patel is always on the hunt for innovative ideas. "After an exciting career in the intelligence services I was looking for a new challenge. But I also knew that I didn't want to work for anyone else. So, after getting my MBA, I decided to launch my first business in property investment and development." Being your own boss had its challenges as she reveals, "The lack of a corporate safety net beneath me forced me to think and work smarter.
It expanded my abilities in many different directions, from pitching to investors, making sales, and systemising and professionalising what I was doing to developing and mentoring others." In 2018, Patel founded her business Entreprenora, a company that helps women across the globe unleash their potential. "With the know-how and resilience-mindset I gained in my first business, I built my second business, Entreprenora, which helps female business owners and corporate leaders think bigger, lead better, and live bolder. However, the Rose Review of Female Entrepreneurship (2019) suggests Only 39% of women are confident in their capabilities to start a business compared to 55% of men. Patel has faced her challenges.
"Business is never an easy path, especially for 'outsiders', so I rely on the thick skin and professional 'sur-thrival' tactics I developed while working in the intelligence services: being as smart and prepared as possible, investing in myself and my knowledge, reminding myself that I belong in whatever room I am sitting in (even if I am the only woman or woman of colour there). There is no competition if you don't compare. Only you can do you. So I run my businesses as me, and no one can replicate or compete with that, man or woman, white or non-white."
As a whole, women tend to have a lower profile in the business world, with fears of being dismissed or talked down to by male peers and investors. Patel is at the forefront of the industry promoting inclusivity alongside many entrepreneurs.
"Too many women still get anxious about discussing finances and this can be a real hurdle when entering the business world because money and understanding how it works is essential to business success. We also need to confront the very real prejudice women face when we do enter the business world and start to call it out and combat it. Less than 2% of venture capital funding goes to women-started businesses, for example, while research shows that women-led startups perform better over the medium to long-term."
Alongside being an entrepreneur, Patel is also a mother. When asked about her role models she mentions her own mother, who is in her early seventies and originates from India. "At seventy-two she is still practicing medicine, and showed me that becoming a parent didn't mean giving up on her professional dreams. I am so lucky that she was my example growing up, and I think her having a career that she thrives in and cares about, while still being a great parent, proved to me that women can have it all... just maybe not all at the same time, or in the exact way we imagine."
Looking towards the future, Patel envisions a bright path for her brand and business. "My aim is for Entreprenora to become even more global and far-reaching. I will keep working toward a more equitable and balanced world by helping as many women as possible fulfil their potential, realise their highest vision for themselves, and create positive ripple effects through their work and their leadership."
Women are often disregarded by their male counterparts, nevertheless Patel has proven her worth in the entrepreneurial world and she is here to stay. "No one can dismiss you or make you feel like you don't belong if you are great at what you do. Greatness is what I always work at so that my Asian-ness or woman-ness doesn't become a thing, regardless of what industry I am in."
You can find more about Entreprenora through their website and social medias:
@entreprenora_official
Sources:
https://www.prowess.org.uk/facts/