15 Nov 2021
Fulfilment outsourcing myths busted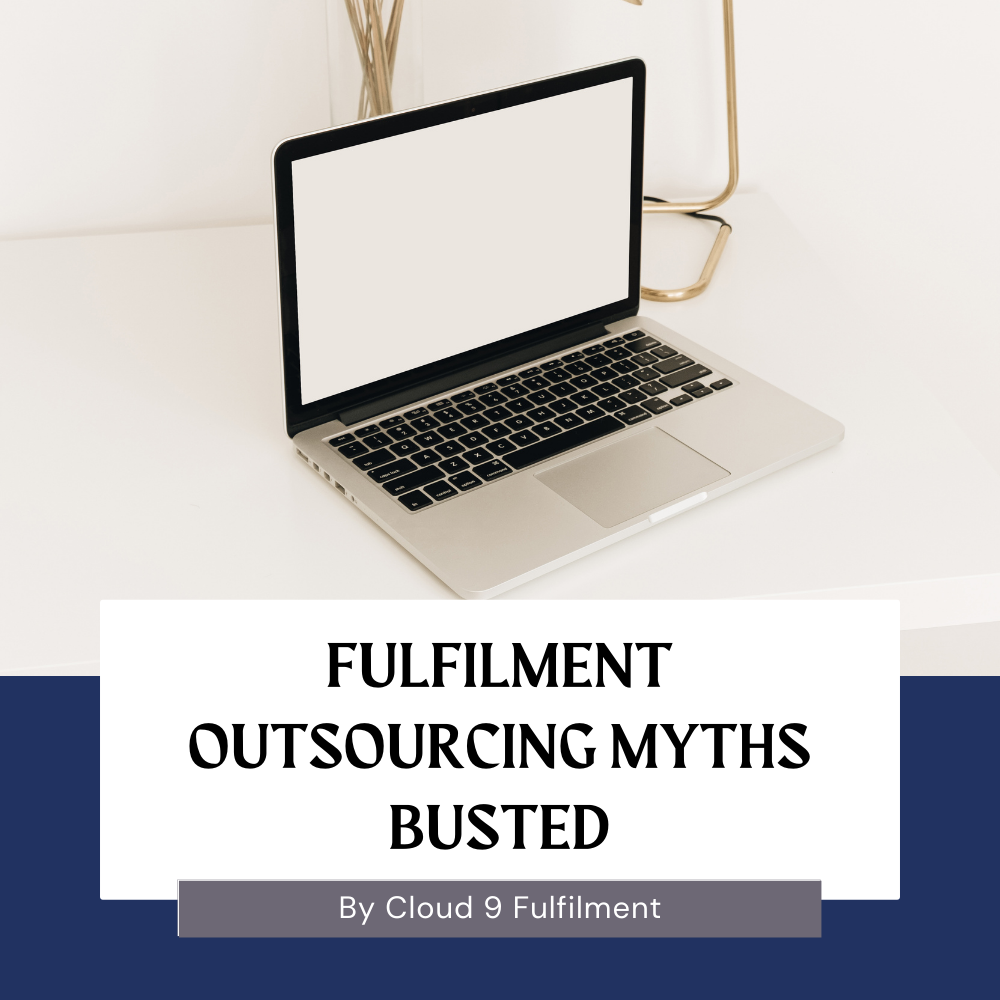 For many eCommerce businesses, outsourcing order fulfilment is a very smart and necessary move, especially with recent COVID-19-related postal and shipping disruptions. The logistics network of a fulfilment company will enable faster and more effective solutions in getting your product to your customers, as well as saving you the headache of processing the dispatches yourself.
For some, the thought of handing their operation over to an external party is quite scary and may stir up the fear of loss of control over their business. However, a decent 3PL (Third-party Logistics Provider, basically a fulfilment warehouse company) will offer a trial period of their services so that you can see if it's the right thing for you.
We understand there's a lot to worry about when looking to outsource order fulfilment as you are essentially searching for a business partner, so here are a few common myths we'd like to disprove for you:
MYTH #1: IT'S COSTLY WITH HIDDEN CHARGES
Think about how much it would cost to set up your own warehouse facilities, hire staff, provide staff with training, pay for all the security and dispatching software, shipping costs and the time it costs to pack and fulfil all your goods. The price tag is pretty hefty right?
You'll most likely find that you could make up to a 70% saving on your operation costs if you outsource your fulfilment. This is excluding the time and hassle that outsourcing will save you, from overheads and facility maintenance. Ask questions to make sure there are no hidden charges and consider all levels of service as well as price.
MYTH #2: IT'S ONLY FOR BIG COMPANIES
Fulfilment is perfect for small to medium businesses as it keeps your labour and overhead costs low. You don't need loads of products; you only need one. Pick your partner company carefully to ensure that they are the sort of people you want to work with.
Again, ask lots of questions to make sure that you and the company are on the same page regarding what you want to achieve for the business by working with them. Ask to speak to other similar-sized business owners who already work with your chosen fulfilment company. Their experience and advice is invaluable.
MYTH #3: THEY DON'T CARE ABOUT MY BUSINESS OR UNDERSTAND THE MARKET
This is false - the success of your business directly affects the success of your fulfilment company, so they care a great deal about you and your market! A fulfilment company has a vast network reach with other businesses they work with, as well as shipping partners. Sign up to free trial and test the service out. This is by far the easiest way to see whether a 3PL is the one for you.
MYTH #4: OUTSOURCING ECOMMERCE ORDER FULFILMENT AND DROP-SHIPPING ARE THE SAME.
To re-iterate our previous points, selling online has become more and more prominent over the last couple of years – the pandemic and the restrictions it brought with it have forced a large number of businesses to resort to selling their products via e-commerce routes. This has meant a huge rise in the requirement for both drop shipping and e-commerce fulfilment, as a lot of business are finding they do not have the space to store the goods they are wanting to sell. These two methods are different ways to get the end result you require, so here are the positives and negatives of each:
eCommerce
Positives:
Selling your products via eCommerce websites is a great way to do business as it allows so much freedom in terms of advertising and branding. The sites that you can sell on vary massively in terms of target markets, so the opportunity to get your products seen by different demographics is always there.

The work only really has to be done once and updated every now and then when information changes. This is a big benefit as it allows you to spend your time doing other tasks that will help to grow your business rather than spending all your time on the advertising and contending with the competition.

Inventory is owned by the retailer and shipped by the fulfilment company and fulfilment partners are companies selling access to their infrastructure
Negatives:
Packaging is not cheap, and it certainly isn't easy to do, so it would be something to consider when preparing new business.

Substantial capital is required to start a business that would benefit from order fulfilment services.
Drop-shipping
Positives:
The shipping process of drop shipping is completely hassle-free for the business using it. The process is all done by the supplier of the goods.

Drop shipping is very profitable when successfully used. The products you can buy from suppliers are often very cheap, and the potential selling prices can be very high, meaning the margin you can make is more than you may make if you bought the products outright.

Inventory is owned, stored, and shipped by the supplier. Drop shipping partners are manufacturers or wholesalers of the goods they sell and minimal capital is required to start a drop shipping business
Negatives:
The advertising you need to do can be very time consuming. These days, drop shipping is used by many more businesses than it ever was, so it can be very difficult and also very costly to get your business noticed among the others.

You have no control over what is being sent. Due to not being able to see the items before they are being sent, there is more room for error and this can lead to incorrect products being sent out.