Going Global Postponed Until 2022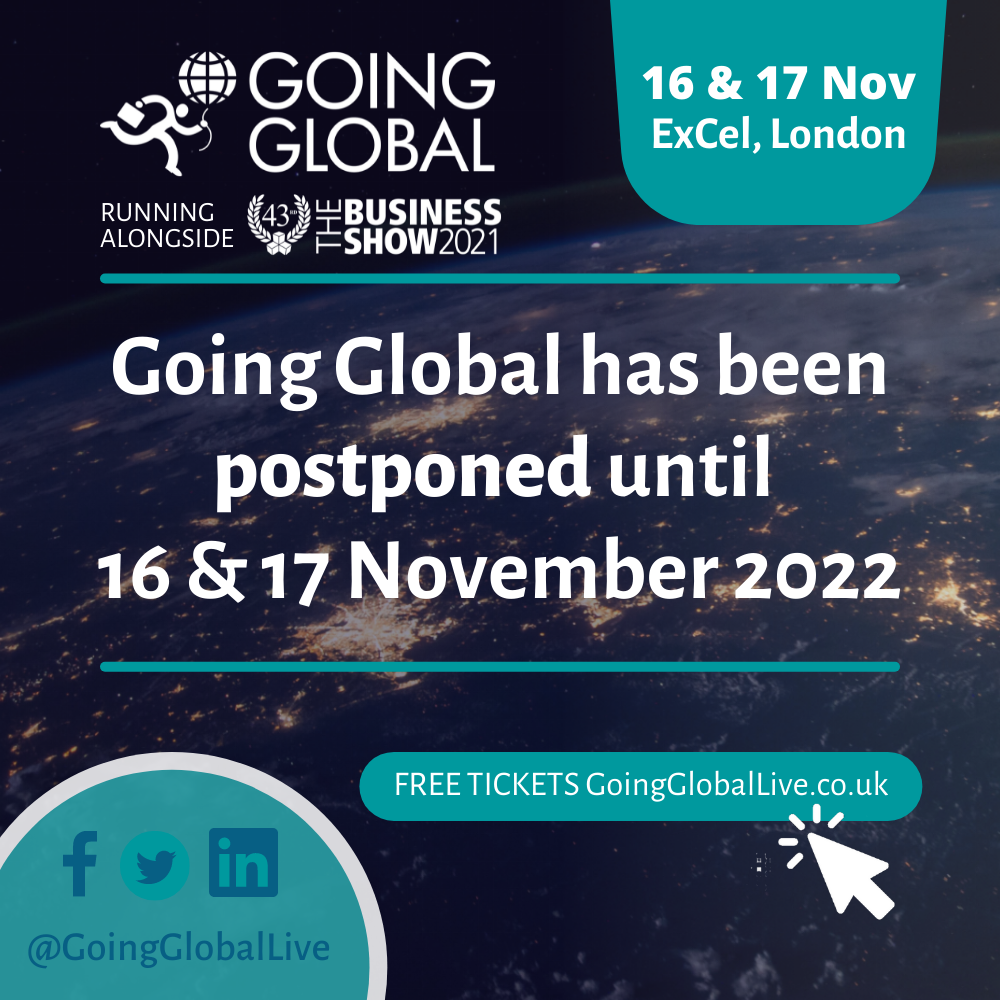 As you're aware, the current climate means there is still some uncertainty with international travel and when this will be back to normal. As many of our exhibitors are based overseas, there is still a concern that this would cause an impact on the full exhibitor participation in this year's Going Global show.
We asked and listened to the opinions of our exhibitors and have decided to postpone the show until 2022.
The most important thing for us, is to ensure we run a show to the standard our exhibitors and visitors are used to, which is why we have decided to postpone. We look forward to seeing you at Going Global 2022.
For details about exhibiting at our 2022 show then you can contact Reggie Chard - Event Director on 0117 990 2005 – email reggie.chard@thebusinessshow.co.uk.