22 Mar 2021
How can Business Growth School® Help You and Your Business?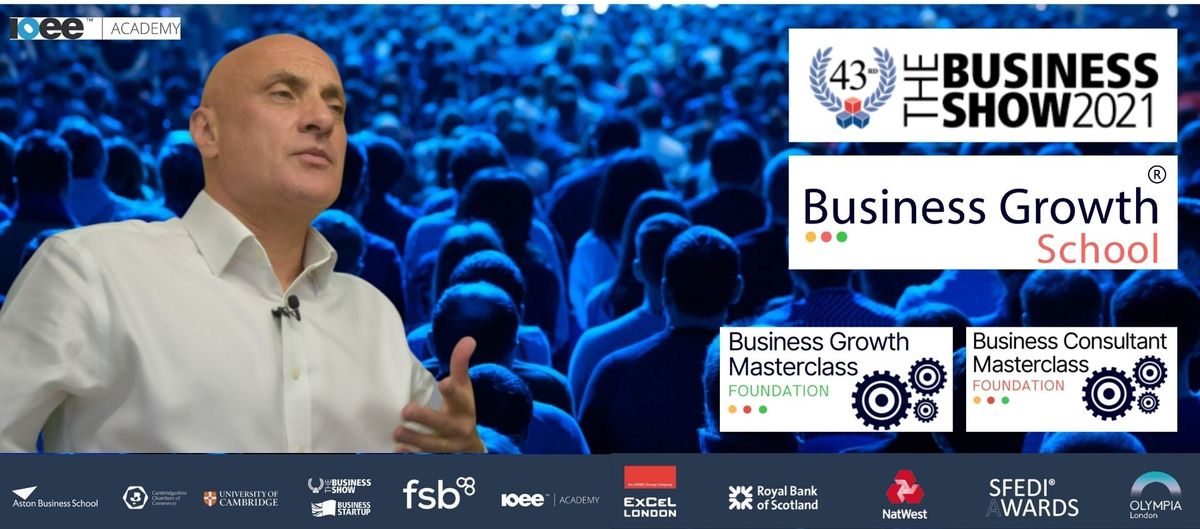 If you run or own a business or business consultancy, you're likely to be an expert in what you do. But just because you have the title of 'director', naturally this doesn't mean you're meant to know all the answers on how to get all the necessary foundations in place to run a high-performance business… and that's how the Business Growth School® is positioned to help you.
Learning to get the right systems in place, define your exact value proposition, create your one, three and five-year strategic plan, organise an aligned team, create your traditional and online marketing funnels and learn how to sell to fast-track business income, sales and success, are just part of the masterclass foundation skills you will learn in just twelve modules and three days.
And from there, if it's further training, coaching and implementation support you need, you'll not be alone. The Business Growth School® not only provides Award, Certificate and Diploma training, mastermind workshops and direct coaching programmes, but also will sign-post you to the networks, niche external training providers and its rolodex of expert partners that will support your accelerated growth and success.
Be Warned
What you really don't need, is to jump into some training that followed one of those awful high-pressure 'smoke-screen' sales pitches, that's full of 'bull and bravado', no substance and 'bluff and blunder' positioned to trying you to buy into a 'get rich quick' solution. Business is simply not like that, so do be warned.
At the Business Growth School®, it's all about you. Like so many delegates before you, you'll secure skills that will being you a life-time of value, and as we know you're looking for results now, at Business Growth School®, we condense this in just 3 days.
And when you have secured these skills, you'll be set for step-change success and growth.
Like to Start Now: The 43rd Business Show 2021- Visitor Offer
Why wait?
For the 43rd Business Show at the London Excel, Business Growth School® is proud to offer those visiting The 43rd Business Show online and in person a unique training package.
Take a look at our two core Foundation Masterclass pathways one for:
Business Growth Masterclass Foundation:
For Business Owners / Entrepreneurs looking to learn the skills to drive step-change growth for their business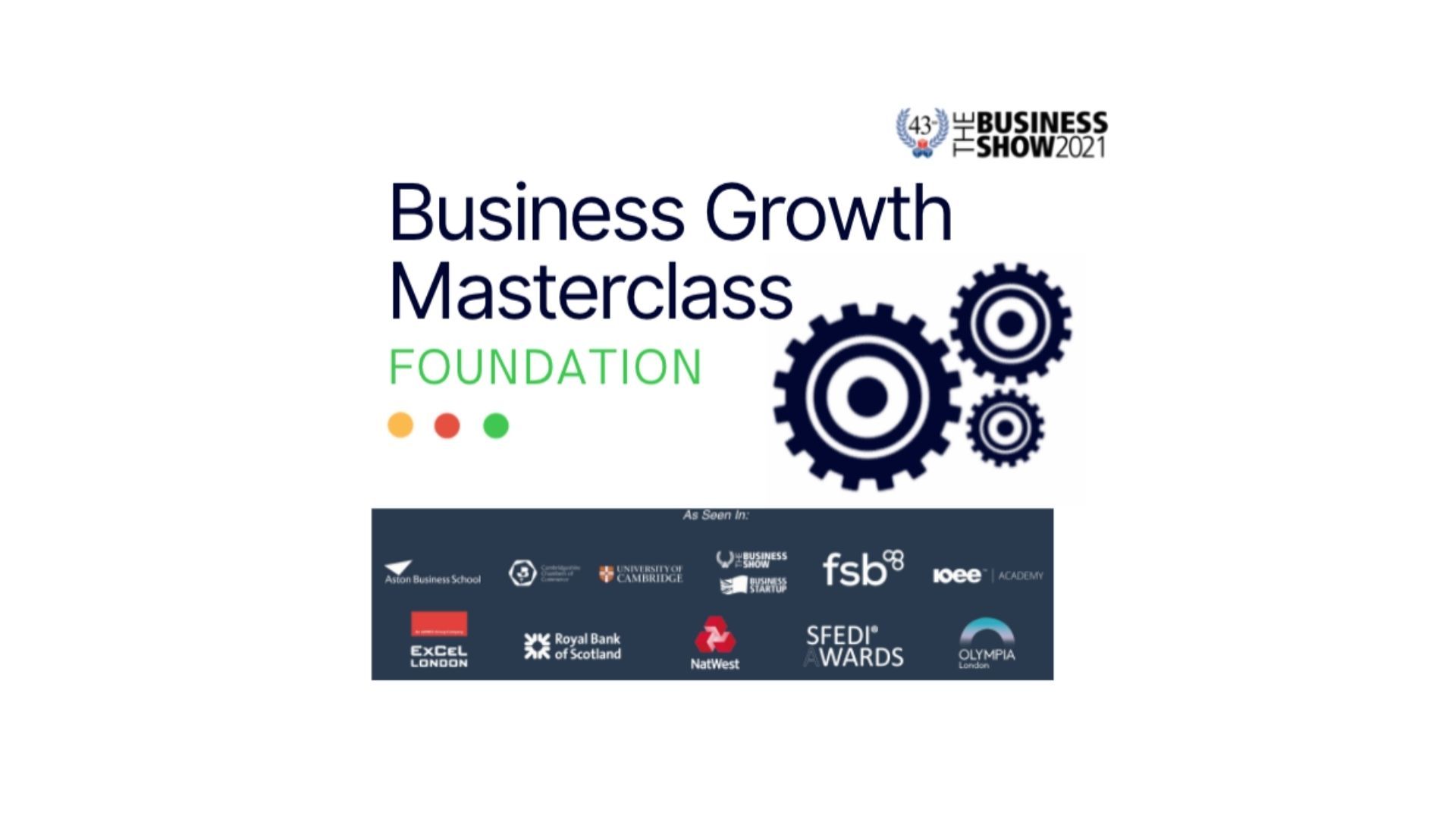 Business Consultant Masterclass Foundation:
For those planning to become freelance coaches & business consultants, or those who have already started out, are looking to secure work and would like to take their consultancy service success to the next level.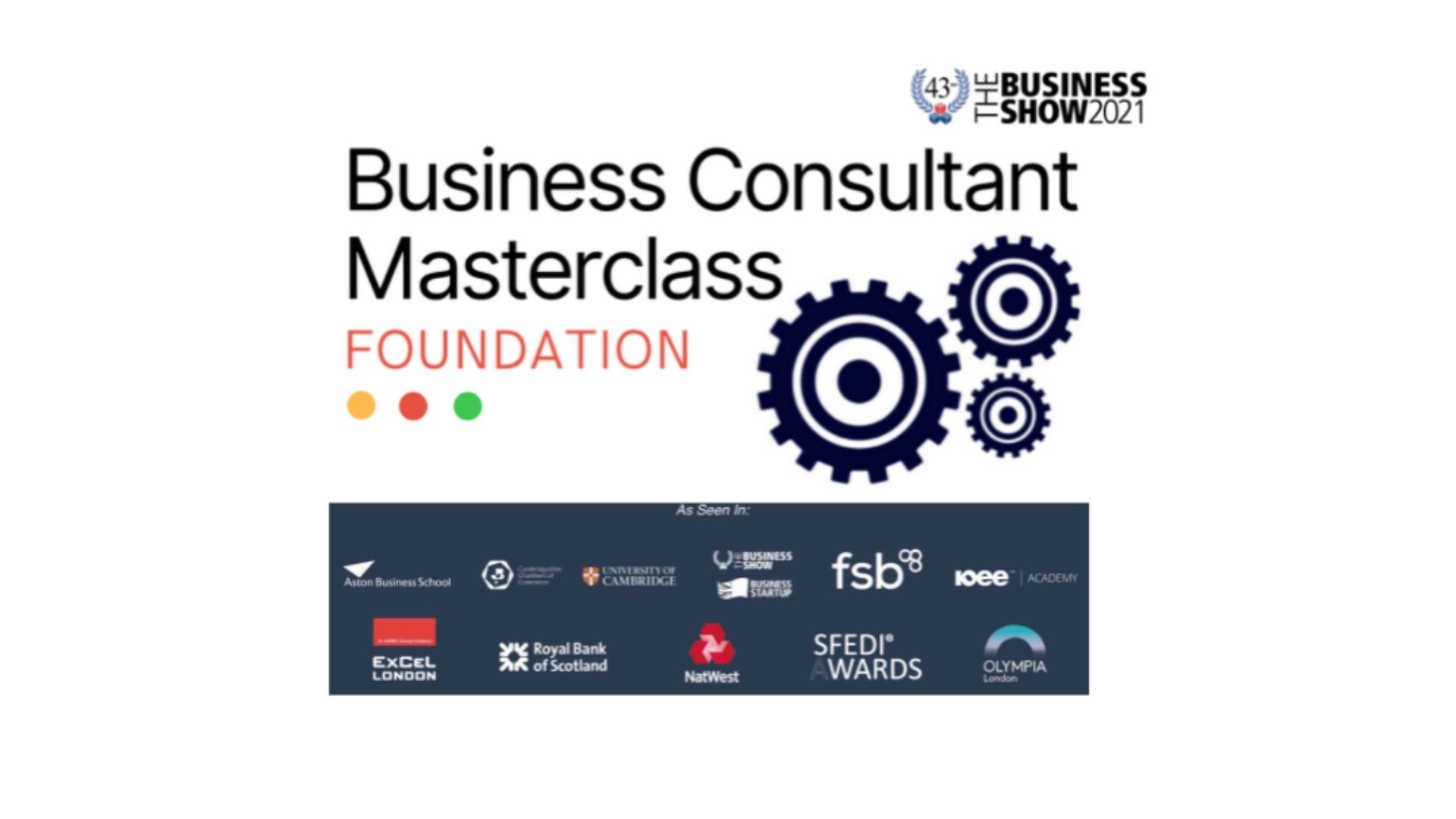 To learn more or and if you'd like to get going right now, then Click On The Link which includes a THE BUSINESS SHOW – TRAINING LONDON EXCEL SHOW OFFER