26 Apr 2022
How start-up Moonhub is using VR training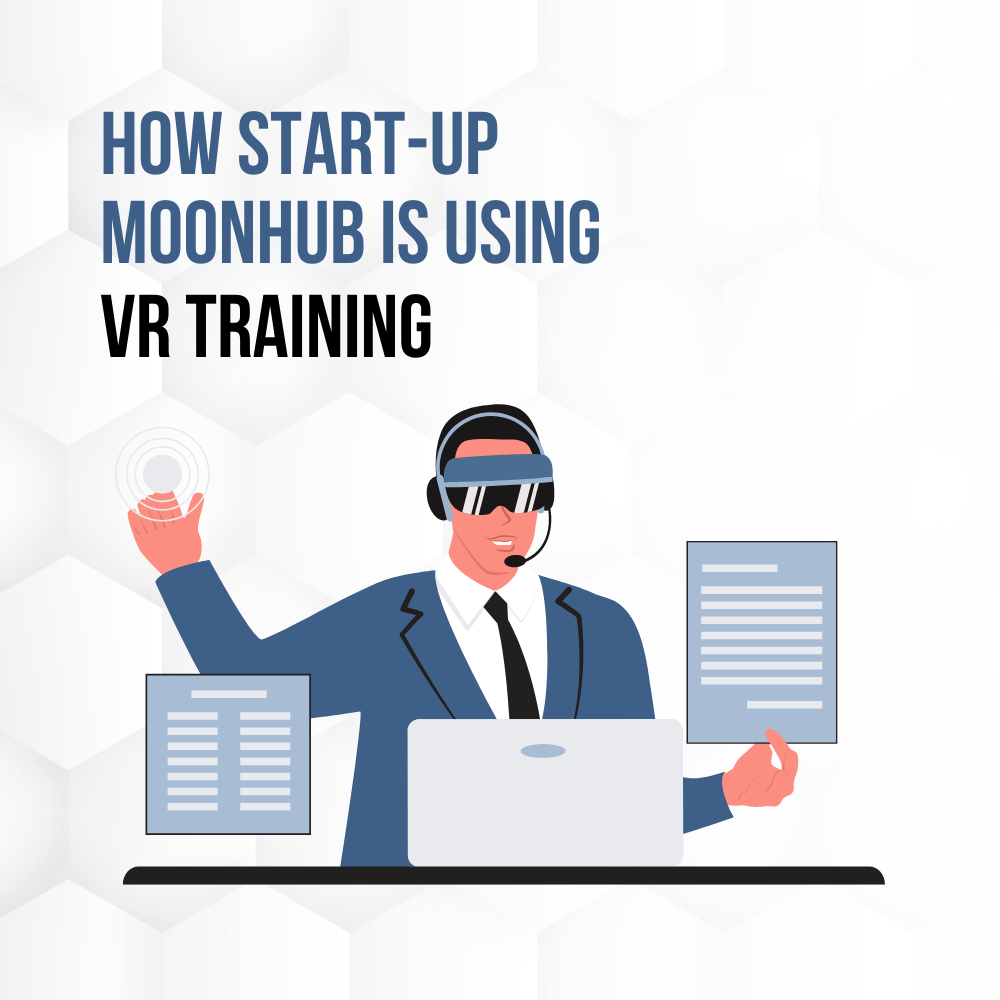 VR-powered training is said to be more cost-effective and less time-consuming than traditional methods.
Most working people would've likely been rejected to some mind numbing training course in the past, which might have involved some dull videos that have never been updated.
London-based start-up Moonhub thinks that VR is the key to making training great again. The start-up offers VR-powered, fully immersive training courses which it says simulate real-life scenarios and make the learning environment more compelling.
Given the global tech talent shortage, more companies look for new ways to quickly upskill employees to plug the skills gap and hang on to talent for longer.
Moonhub co-founder, Dami Hastrup says, "We've actually had companies talk about employee retention as one of their KPIs, as training and onboarding is one the first impressions someone gets when joining a company."
One of the main benefits of using VR as a training tool is that it can be completed in a quarter of the time compared to traditional learning and development methods.
What does VR training look like at Moonhub?
Moonhub VR training works where employees walk through a 360-degree training scenario, where they have to spot and click on specific elements to score points in a five-layered scoring system.
"Users are scored on how well they notice things their environments," explains Dami Hastrup. The platform also provides quantitative performance data which managers can use to make well-informed decisions on how to better assist employees in their career development.
PwC research found that VR is 64% more cost-effective than eLearning, and 200% more cost-effective than classroom-based learning and development. Learners are also more likely to retain the material and get better results when immersed in a virtual reality experience. Research shows that VR can boost learning retention by up to 75% and reduce skill fade by 52%.