28 Mar 2022
How to support employee education and upskilling in 2022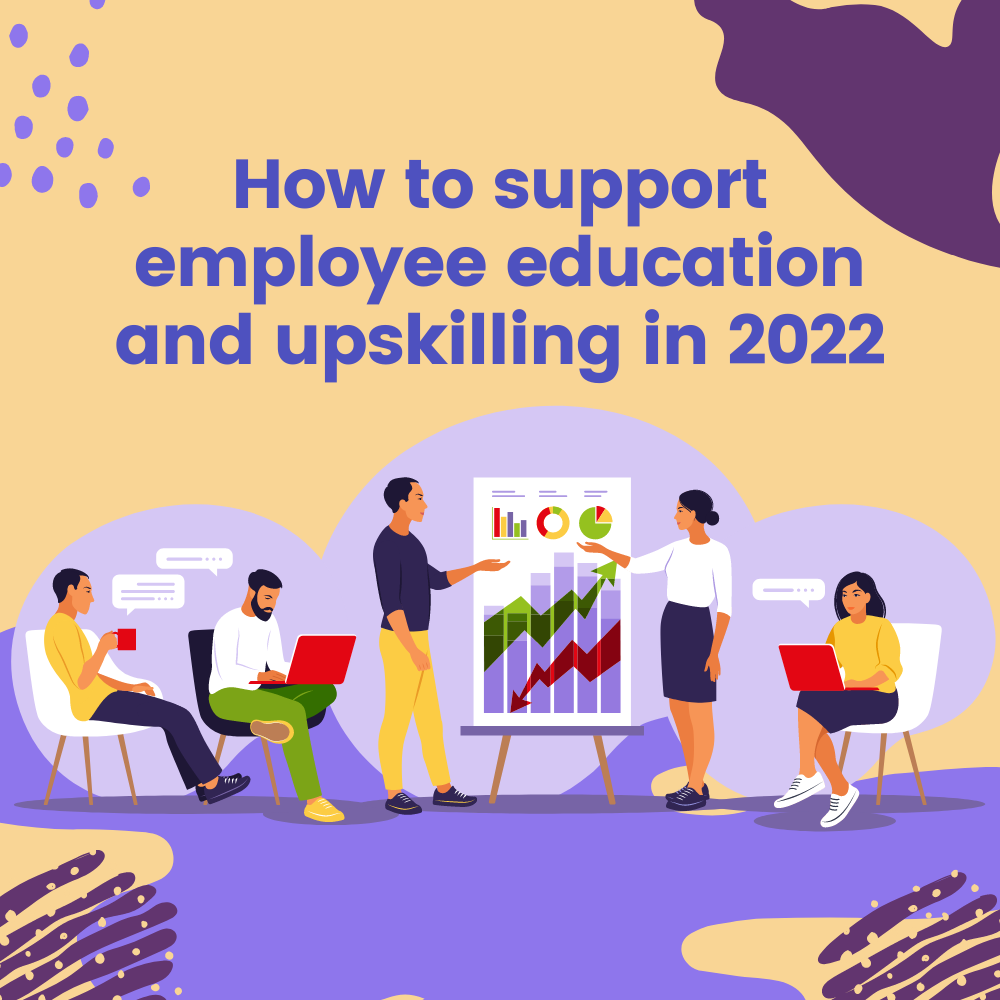 Today, nearly 95% of top employee candidates say that the availability of development opportunities is the most important factor in choosing a company to work for. So, it isn't surprising that upskilling and reskilling opportunities have become top priority for learning and development departments.
We have suggested some ways you can support your employee's development and education.
Aim to fill your company's current and future skill gap
Nearly 60% of the current workforce will require new skills to remain relevant in the future. Therefore, before spending your company's budget on a training programme it is important to pinpoint your company's current skill gap and what skills will be essential in the future.
Conducting a skill gap analysis will highlight your current employees skill level and you can then compare this to the industry standards. For example, you may find that your employees are capable of using the current technology in place but do they have the skills to thrive in the future if this technology changes.
Integrate upskilling in your employee development programme
Most companies will make their employee development programme a priority but upskilling should be a part of this. By including upskilling opportunities within your training programme it can help address each employees' development needs and career goals. By offering upskilling to your employees it allows them to set their own career and progression goals, allowing them to remain competitive and relevant in their role.
Sponsor your employees' education
While upskilling is necessary, many employees tend to ignore training opportunities if it doesn't combine with their professional life. So, it might be worth looking to upskill your workforce by encouraging your employees to learn while they earn.
Ways this could be done are:
Consider on the job training
Fund your employees' education
Offer a mentoring programme
Value your employees' collaboration
As your employees are experts in their industries and are trusted members of your company you could open up the upskilling discussion with them. They may have more knowledge than yourself regarding future trends and encouraging technologies that may affect their work.
Gather their feedback through surveys, direct questions, and personal assessments. The important thing to remember is that you need to support and enable your team's development.
You may be considering or currently in the process of creating a training programme to upskill your workforce. To help you find the right services and products you should attend the Retrain Expo, on the 16th & 17th November. You can register for free tickets here.