25 Jun 2021
Is your apprenticeship scheme really that great?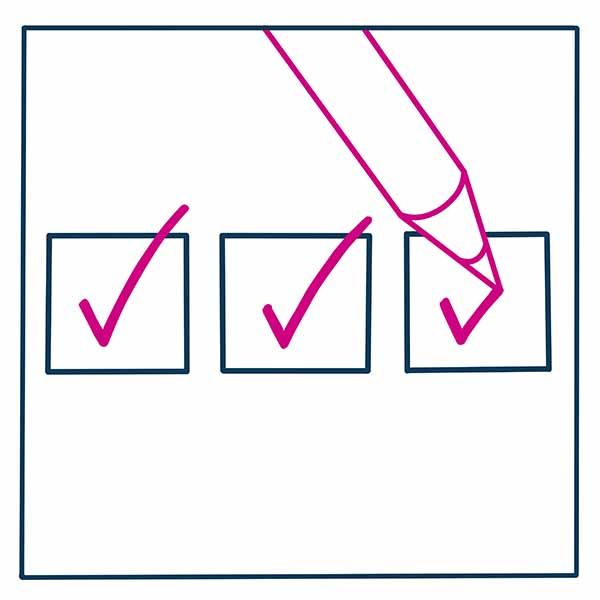 Best in class apprentices want best in class apprentice schemes – so is your apprenticeship scheme as good as you think it is?
Greatness can be a hard thing to define. In a person we might think of charismatic leaders, athletes at the peak of their career or even YouTube vloggers. It's all about the framing, but essentially it means being at the top of your game; leading and forging the way.
---
With so much uncertainty due to Covid-19, many leaders have parked aspirations of greatness and focussed instead on survival. This is a path to average at best, stagnation at worst. In a world where the future of work is unfolding as we speak, aiming to stand still is tantamount to accepting decline.
Having a great apprentice scheme is one of the best ways to get your organisation future ready, now. When you support your apprentices holistically with a truly great scheme, your bottom line will see the benefit and so will your community.
We'll share some of the questions that have come up time and again when we worked with the Department for Education, National Apprenticeship Service and many many others on our new We invest in apprentices framework.
---
Are you really committed to your apprenticeship scheme?
Could you describe in a tweet how your apprenticeship scheme fits in to your organisation's vision and purpose? If the answer is no, our research demonstrates that you might not be getting the best 'bang for your buck' from your scheme.
A great apprenticeship strategy isn't siloed; it's a key component of driving a pipeline of ambitious, highly skilled and loyal talent into the heart of your organisation. Done well, this safeguards and enables the current and future ambitions of a business in a way that direct hiring cannot.
Commitment will drive how enticing your scheme is to potential applicants. You might rate yourselves as a ten, but can you be sure you're seeing the true picture? Here are some simple prompts to get you thinking:
Are you limiting your potential pool? Have you focused on widening participation and diversity in your applicants? Are you being 'seen' in a range of places?
Are you attractive? This covers the obvious pay and benefits, but also how applicants can expect to be treated more broadly
Are you welcoming? Do your processes for welcoming new apprentices ensure they're supported and integrated fully?
What data do you collect? Whether it's tracking applications through different channels, or volumes year to year, measurement gives you benchmarks to work on!
---
Are apprentices really committed to your organisation?
Now we come to the crux of it; how can you guarantee your scheme means your apprentices are truly bringing their 'A- game' to the business every day, now and for years to come? Investors in People has over thirty years of experience in supporting businesses to create environments where true potential is realised, and one of the lessons we've learned is that it can be very challenging for leaders to get a true insight into this on their own – we all need help identifying our blind spots.
So what are the hidden opportunities that would drive your apprentices to be the very best they can be?
Our research has indicated that these areas release hidden potential:
Investing in your managers. They provide a key point of support for your apprentices, but how are they being supported in turn? Do they really 'buy-in' to the role of manager/coach, or were they promoted for technical skill and now hold the unfortunate title of an 'accidental' manager?
Investing in learning. This goes beyond just creating time for standard learning and assessments, replacing this with an evolving process of empowerment and challenge. We've seen examples where employers have created opportunities for apprentices to really understand the wider business through mentoring, rotation and focussed sessions. The outcome? Fresh improvement ideas that saved both time and money!
Investing in relationships. The best apprenticeship schemes we've seen in our community focus not only on the apprentice and their relationships within the business, but also the roles of other stakeholders, including the training provider, community and even parents. When everyone knows the part they play and commit to this, it creates best in class outcomes all round.
---
Are apprentices really committed to your organisation?
We've all been there. 3PM on a Sunday and the queasy Monday blues kick in… But to build a truly great apprenticeship scheme, banishing the Monday blues and emphasising the wellbeing of your apprentices in your strategy should be a priority. People who feel their best, bring their best. It's a perfect example of a workplace win-win.
So to ensure you're really looking after your apprentices, consider these practices we've seen in our community:
Support that is relevant specifically to the apprentice group is provided proactively and is readily available at point of need. This might be a webinar series on pre-assessment nerves, or how to manage deadline stress.
There are dedicated mental health staff available for apprentices to access. We've seen this look like a specialist Mental Health First Aider, or app-based therapy and coaching solutions for example.
There is a flexible, wellbeing oriented culture. This means that your apprentices are empowered to take time to do the things that work for them, whether it's yoga at lunch, meditation before the morning stand up, or making development chats a walk and talk.
---
Are you really as great as you thought?
If you've read this and mentally done a tick, tick, tick! Thank you – you and your business are one of many that make work better for people and our society more broadly.
Investing in your people, and specifically apprentices, will help you achieve your strategy, fill those pesky skills gaps, and create loyal advocates for your company many years into the future.
But now you need to prove it; to yourselves and the world. Come and talk to us about We invest in apprentices accreditation – the external verification for your apprenticeship scheme to really give it the seal of approval.
Together we can make the future of work, better.
This article is from Investors In People, partnering with Retrain Expo for the upcoming show on 24th and 25th November. If you want to find out more from Investors In People visit their website here.