Keeping Fit Whilst Working From Home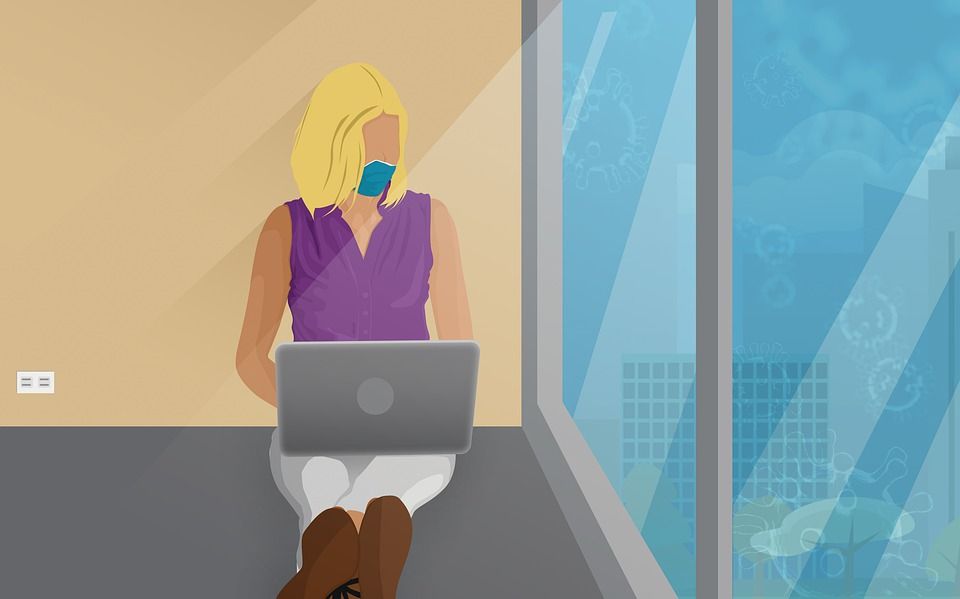 With gyms and health centres closed and people across the country told to work remotely, keeping fit at home has never been more important. Gone are the days of rushing to the train station, pacing to the office, and cycling through city roads, instead workers are making the daily 'jump' out bed into their home-office workspace.
Working from home does have it's advantages, and whilst one may think working from their sofa, bed or hunched over their makeshift office space is a good idea, the ramifications to posture and mobility later down the line will certainly make you think twice.
So how do you keep fit and healthy without the gym? We have a few tips to help!
Set yourself a routine and stick to it.
Working from home may blur the line between home and work life. It's important to be strict with yourself. Set aside time out of your working day to fit in 20, 30 or 60 minutes of exercise: take a walk, do some weight lifting, household or garden chores or take an online workout class. Make exercise a habit by blocking out time each day to stretch or workout, and ensure you get up and go to bed the same time each day.
Go-retro with TV workouts!
Smart TVs have stormed UK households and with so many streaming services to choose from your spoilt for choice on finding the perfect workout. From Zumba to HIIT, Amazon Prime has a collection to choose from. Fancy some Joe Wicks? Check out your TV app store for YouTube and search 'Joe Wicks'. Don't have a Smart TV? Stick a workout DVD in, you'll find plenty on Amazon or your local supermarket (whilst doing your essential shop).
Get 'Appy' with an App workout
Search your app store for free or paid workouts, and follow using your smart device with some headphones, there's thousands to choose from on Google Play and Apple App store.
Check to see if your local fitness studio is running online classes
With lockdowns forcing closures of fitness studios, many companies have adapted to the change and now offer classes over zoom and other technologies. Search online for an abundance of HIIT workouts, Yoga classes, Dance sessions and more, which you can follow at home (providing you have an internet connection and a compatible device).
Take time to stretch and move
Being stuck on 'zoom' calls and virtual meetings can prevent you from getting up and moving away from your desk. Ensure you take regular 5 minute stretches or walks away from your home-office to refocus and reset your mind.
Remember to relax at the end of the day
Keeping fit and healthy also means not overdoing it. Ensure you plan to finish your work at a certain 'cut-off' time each day. Don't overwork yourself and burn out, and take time to relax at the end of the day doing something you enjoy.