Online course providers - Which is the right one for you and your business?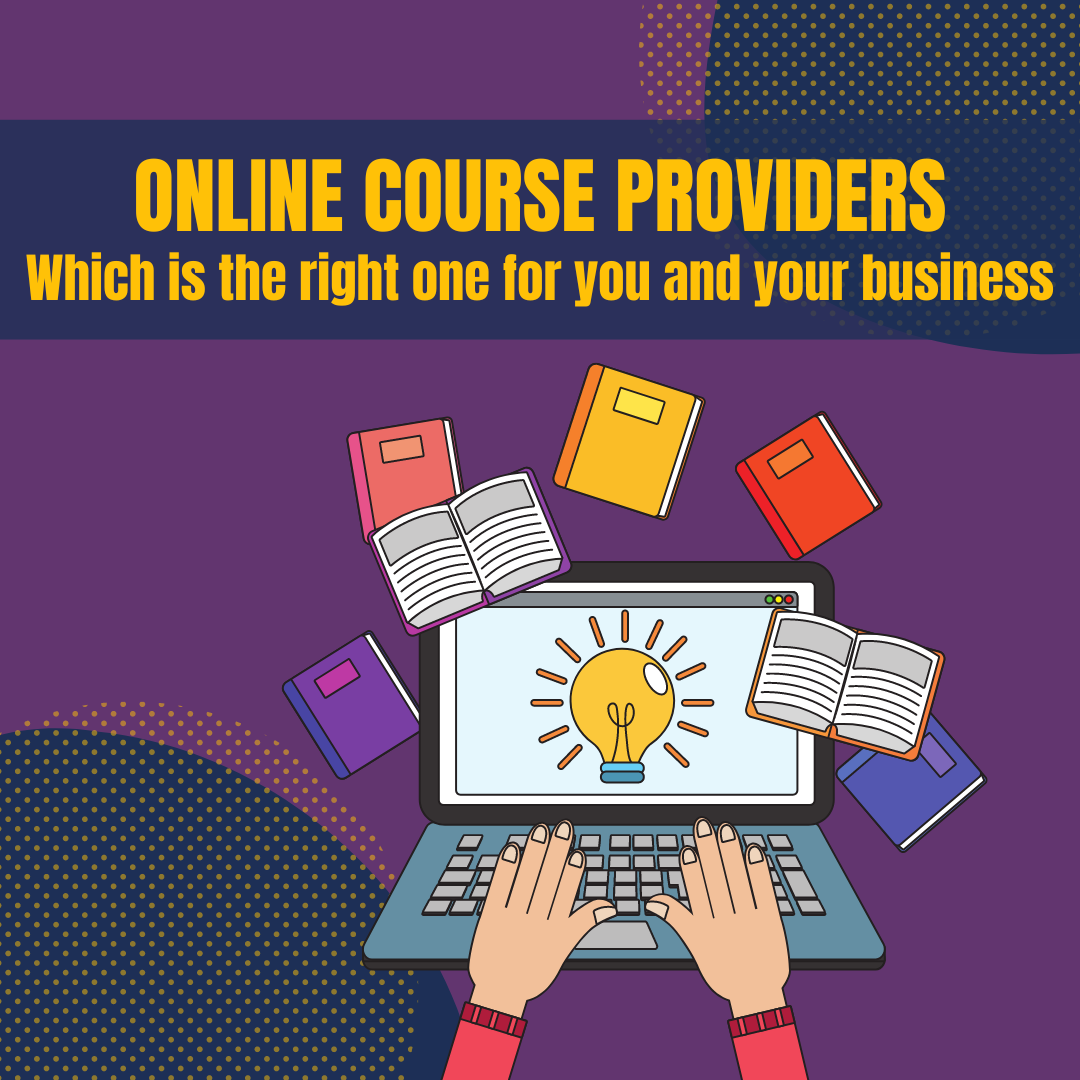 In our previous blog we mentioned how crucial it is to provide your employees with upskilling and reskilling opportunities. We have now composed a list of some online course providers and their most notable courses for upskilling and reskilling. Here are some of the most notable providers:
Reed.com
Reed offers a range of online courses which are professionally recognised. Reed courses are often free or reasonably priced and offers over 70 thousand courses over 800+ different subjects. Reed is used by over 6 million people across the globe. Here are some notable courses:
Microsoft Office (Excel, Word, PowerPoint, Outlook, Access) - A CPD Certified course which would provide you with the knowledge of Microsoft Office. Microsoft Office is incredibly important for every business model, so why not ensure your employees become experts in one of the most used softwares across the globe.

Level 2 Business and Administration- Level 2 Certificate in Principles of Business and Administration (RQF). This course is available to complete for free.

IT for the Office Level 2 Diploma - IT skills are a strong necessity for every business. This course is offered as a free course and includes a hard copy certificate. The course also offers help from online tutors if required.
Domestika.org
Domestika offers a range of creative courses shared by the world's leading creative experts. Creative job roles are quickly becoming a predominant need in every business. Domestika is perfect for smaller businesses or reskilling your current employees. Here are some notable courses:
Copywriting for Social Media- A course brought to you by Paul Anglin, Senior Copywriter. The course is available in a range of languages including English, Spanish, German, Italian and others.

Canva for Beginners: Create Professional Designs - A course brought to you by Claudia Canovas, Graphic Design Agency. The course includes 16 lessons and 94% positive reviews.

Google Ads and Facebook Ads from Scratch- A course by Arantxa & Guille, Digital Marketing Consultants. The course includes 25 lessons and 33 additional resources. The course is available in Spanish, English, Polish, Dutch and others.
LinkedIn Learning
LinkedIn offers a range of courses that will help upskill your employees which are professionally recognised. Some topics include:
Gmail Essential Training - This course provides training on all the key features of Gmail and how to use them successfully within a business environment.
Google Ads Essential Training - This course offers everything you need to know about Google Ads including pay-per-click advertising, the foundations of a great advertisement, setting up new campaigns and many other essential features of Google Ads.
Project Management Skills for Leaders - In this online course you can learn more about specific tactics and techniques based on project management principles and strategies. So you can develop the skills you need to become a successful leader.
Creative Thinking Strategies for Leaders - This course provides strategies for creative thinking that you can utilise as a leader and learn how to build a creative culture in your organisation.
LinkedIn Learning is a great platform for training employees to enhance their skills. LinkedIn will display your results and qualifications on your profile so once you obtain a qualification it will be visible to anyone visiting your profile.
All of these courses and course providers are widely accessible, flexible and professionally recognised. So, if you're looking to upskill or reskill your employees or even if you're just looking to brush up on your knowledge and add a notable skill to your CV these course providers could be perfect for you.