Share your skills- teach in Further Education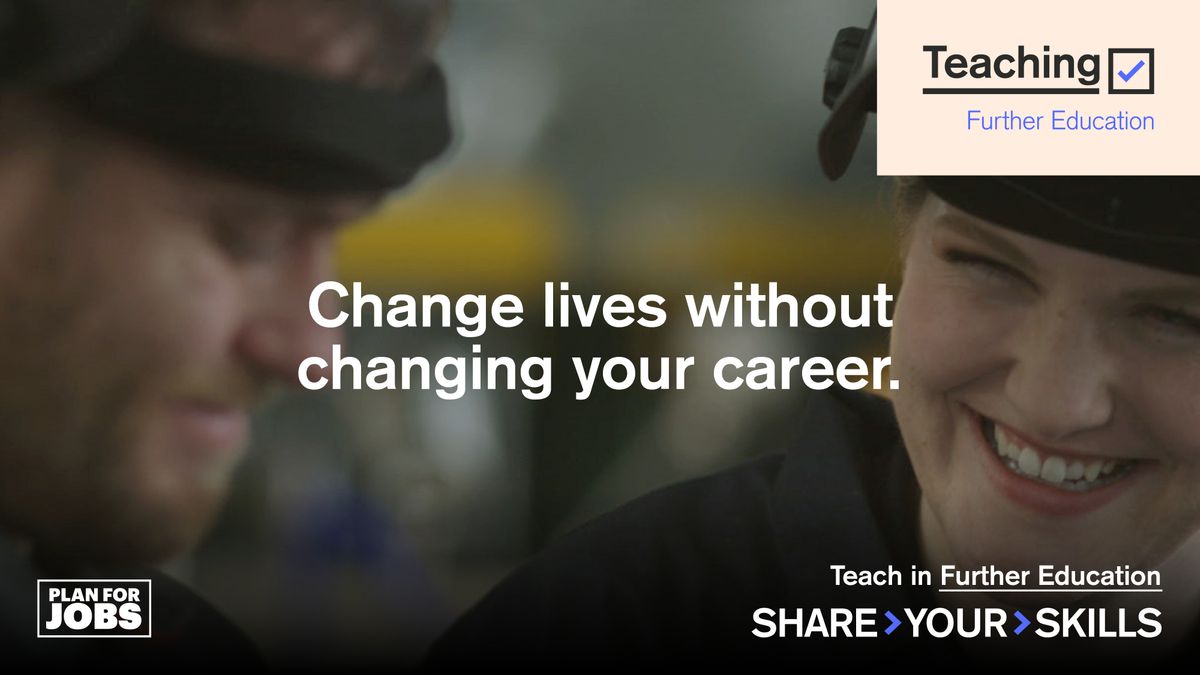 If you have real world industry experience, you already have what it takes to teach in further education.
If you've worked in industries such as construction and trades, engineering and manufacturing, business and administration, finance, legal and accounting, digital and IT, and health and social care; then your knowledge could make you a great further education teacher.
Use your knowledge to change lives without changing your career and teach in further education part-time alongside your current job.
Here are four reasons to consider a career in FE teaching:
Teaching in further education is incredibly flexible. You can teach full-time, part-time or on an ad-hoc basis.

Whatever your skills, there's a job in FE to match them. From business to law, engineering to digital.

You don't always need prior teaching qualifications or an academic degree to start teaching in further education. Plus you can complete teacher training on the job, meaning you can begin earning straight away.

Share your skills and train up the next generation of workers in your field.
Hear how Christian balances running a Digital Business alongside teaching website design and development in further education... and he loves it.
"After I moved to England I opened a business providing IT services and solutions to residential customers and small businesses. I currently work four days a week at Bedford College and on Fridays I dedicate my time to my IT business."
Christian has learnt a lot of skills that surprised him as a teacher in further education, which has helped him with running his business. "Working as a FE teacher has helped me develop a diversity of skills, starting with being more patient, more observant and more aware of how things happen."
For Christian, he takes pride in being able to empower his students. "The role of a teacher in my eyes is not just about lecturing, it is about teaching the students a way of life where they can become the best versions of themselves."
Christian is at his happiest when he sees the impact he has on his students. "It is very rewarding to see the students presenting their final work. Seeing their proud faces and noticing that they believe in themselves is really satisfying."
Explore teaching in further education and change lives without changing your career. Find out more by visiting www.teach-in-further-education.campaign.gov.uk.