11 Feb 2022
Should you consider apprenticeships for your business?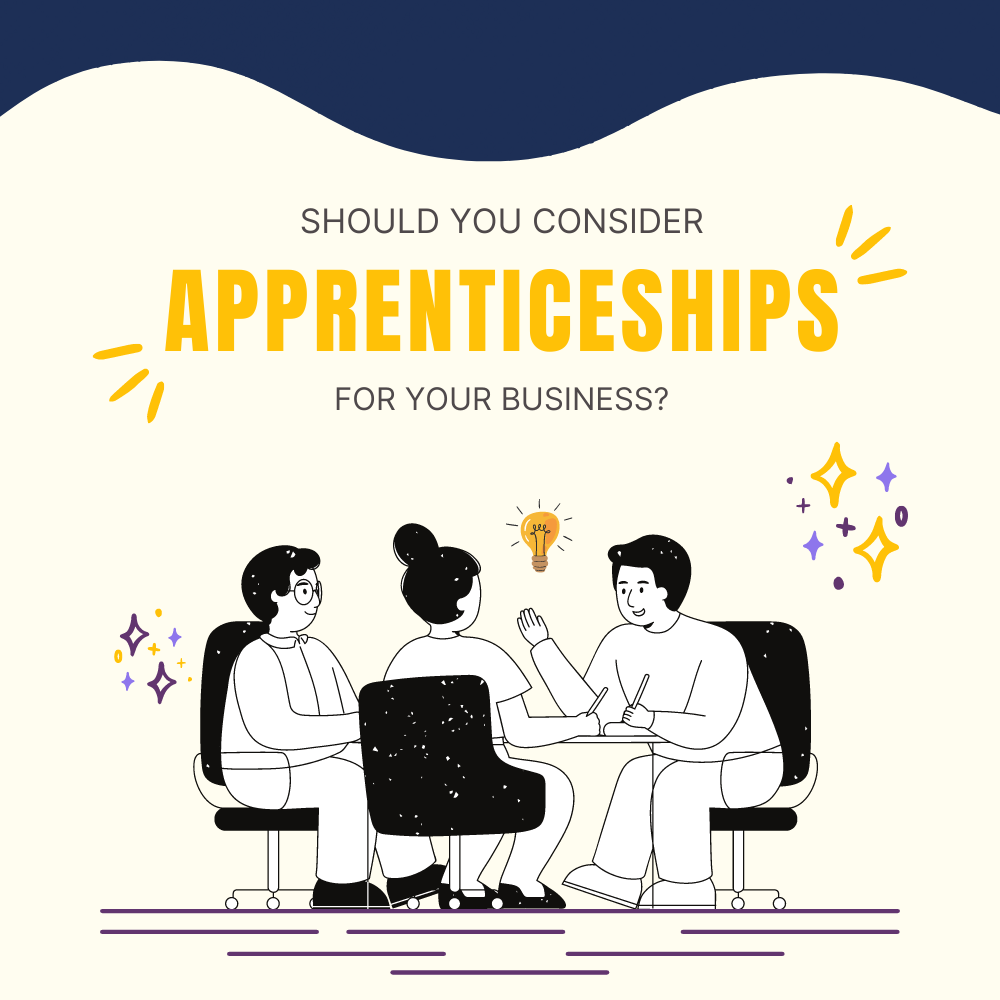 National Apprenticeship Week is this week (7th to 13th February 2022), this article explains why employers may want to consider an apprentice for their next hire.
Apprenticeships may not be appropriate in all circumstances, but they can offer a cost-effective solution for businesses looking to plug skills gaps and diversify their workforces.
Using apprenticeships to plug skills gaps
Apprenticeships are often used as a way of future proofing workforces against skills gaps. A government survey found that 86% of employers said that apprenticeships helped them develop skills relevant to their organisation.
Businesses are allowed to adapt the training of apprentices according to business needs. Apprentices can be of any age, making an apprenticeship an option for existing employees who are interested in retraining and it gives employers the option to upskill their workforce. Addressing these skill gaps through training of existing employees can demonstrate a commitment to employee development and boost employee motivation and retention.
Cost-effectiveness and making use of apprenticeship incentive payments
Large employers already pay an apprenticeship levy to which the government applies a top-up. However, this becomes unavailable if not used after two years so it makes sense to use the funds where possible. Extra incentive payments are available, for example if you are hiring a new apprentice with a start date between 1st October 2021 and 31st March 2022 can apply for an incentive payment of £3,000.
Samsung launches apprenticeship scheme to upskill next generation
Ahead of National Apprenticeship Week 2022, Samsung UK has announced a new apprenticeship scheme to support the careers of the next generation. The scheme is intended to help young people earn and learn, with efforts to upskill and provide career opportunities to young people without the need to go to university.
With over 450,000 unemployed young people in the UK, the apprenticeship programme offers young adults a direct route into the world of work while achieving a fully funded qualification in their chosen field.
The scheme involves expert job coaching and a training and development programme, with the bonus of a competitive salary and staff benefits. The pilot programme covers a range of apprenticeship areas within Samsung UK, including marketing, sales and business development, technical, and finance.
Tamas Csejtei, people team director for the UK, Ireland and Europe Office at Samsung commented:
"At Samsung, we work to inspire the world and shape the future through nurturing and inspiring the leaders of tomorrow. With many school leavers across the UK keen to start their working lives, we want to provide an alternative way for more people to find new and exciting career paths through our apprenticeship scheme."
If you are a provider of apprenticeships then you should exhibit at Retrain Expo to put your business in front of an audience of potential business clients and individuals who are looking to reskill and train as an apprentice.