28 Oct 2021
The Business Show has announced their keynote speaker lineup!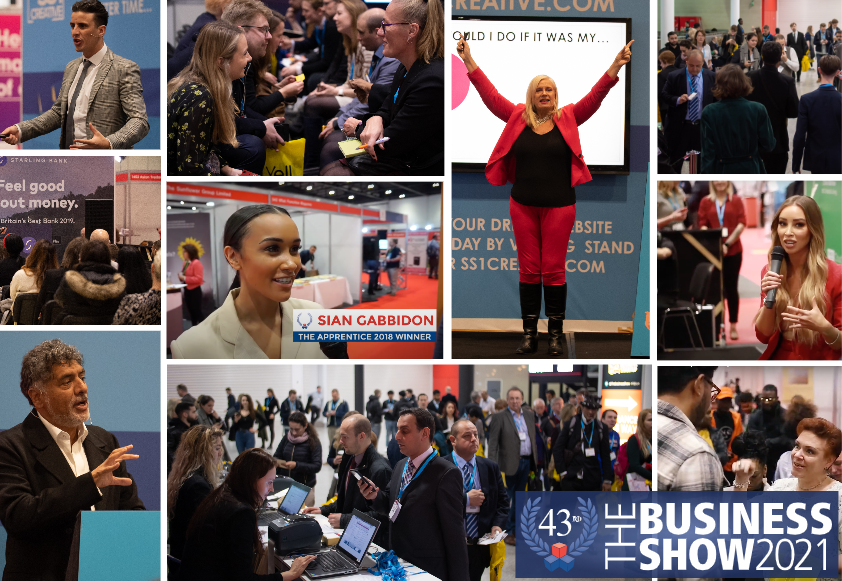 Bristol, UK 27th October 2021
Europe's largest business show is back for 2021, returning to the ExCeL London on the 24th & 25th November, with the launch of co-located shows including Working From Home Live and Retrain Expo. Helping 25,000 SMEs and startups to grow and develop, the 43rd edition of The Business Show will reveal the secrets of the business adaption, innovation and survival as we recover from the COVID-19 pandemic.
This year's keynote speaker line up promises to make the best event we have ever seen, with representatives from some of the biggest names in business.

We are excited to announce that the current Dragon on Dragons' Den, Touker Suleyman, the investment expert, will be delivering an insightful talk about how you can adapt your business for long term success. BBC 'The Apprentice' Interviewer, Linda Plant, the business agony aunt, will be discussing how businesses can survive in challenging times.
Douglas Lamont, CEO of Innocent will be offering his 25 years of business experience by delving into why better business means a happier world. As well as this, Love Island star and influencer, Montana Brown will be discussing how she built Swim Society and what it's really like being an influencer at the head of a brand striving to do good. We have representatives from leading businesses including AXA, Dropbox and Aviva talking about how they have successfully introduced remote working policies.
Hear from other industry experts such as the founder of Reebok, Joe Foster, CEO of Octopus Electric Vehicles, Fiona Howarth, and the Minister for Small Business, Consumers & Labour Markets, Paul Scully. All these and more will share their knowledge and secrets on running a successful business.
Alongside 500 exhibitors and unmissable keynote speakers we have interactive masterclasses from industry experts, including Awin, Secarma, Sky and Dotsquares. You will receive mentoring and education on relevant topics such as, financing your business, cybersecurity, moving towards digital marketing methods and much more! These masterclass spaces are limited and on a first come, first served basis, so make sure you sign up!
This year, we are getting Britain back to business! If you don't want to miss out then register for a FREE ticket here which will give you access to all of the show features. Don't forget to book your seat in our masterclasses here!

- Ends -
Key Facts
Europe's largest business show is back for 2021, returning to the ExCeL London on the 24th & 25th November

The Business Show has launched two new co-located shows including Working From Home Live and Retrain Expo.

The Business Show helps 25,000 SMEs and startups to grow and develop, the 43rd edition of The Business Show will reveal the secrets of the business adaption, innovation and survival as we recover from the COVID-19 pandemic.

Keynote speakers include current Dragon on Dragons' Den Touker Suleyman, BBC 'The Apprentice' Interviewer Linda Plant, Douglas Lamont CEO of Innocent, Love Island star and influencer Montana Brown, the founder of Reebok Joe Foster, CEO of Octopus Electric Vehicles Fiona Howarth, and Minister for Small Business, Consumers & Labour Markets Paul Scully.

We have representatives from leading businesses including AXA, Dropbox and Aviva talking about how they have successfully introduced remote working policies.

The event will host 500 exhibitors and over 200 seminars and masterclasses from the likes of Awin, Secarma, Sky and Dotsquares.

You can register for a FREE ticket here: https://bit.ly/3CbZbuS
For more information please contact Paige Hatcher on +44 (0) 1179 902 094 or email paige.hatcher@thebusinessshow.co.uk