Virtual Reality for Training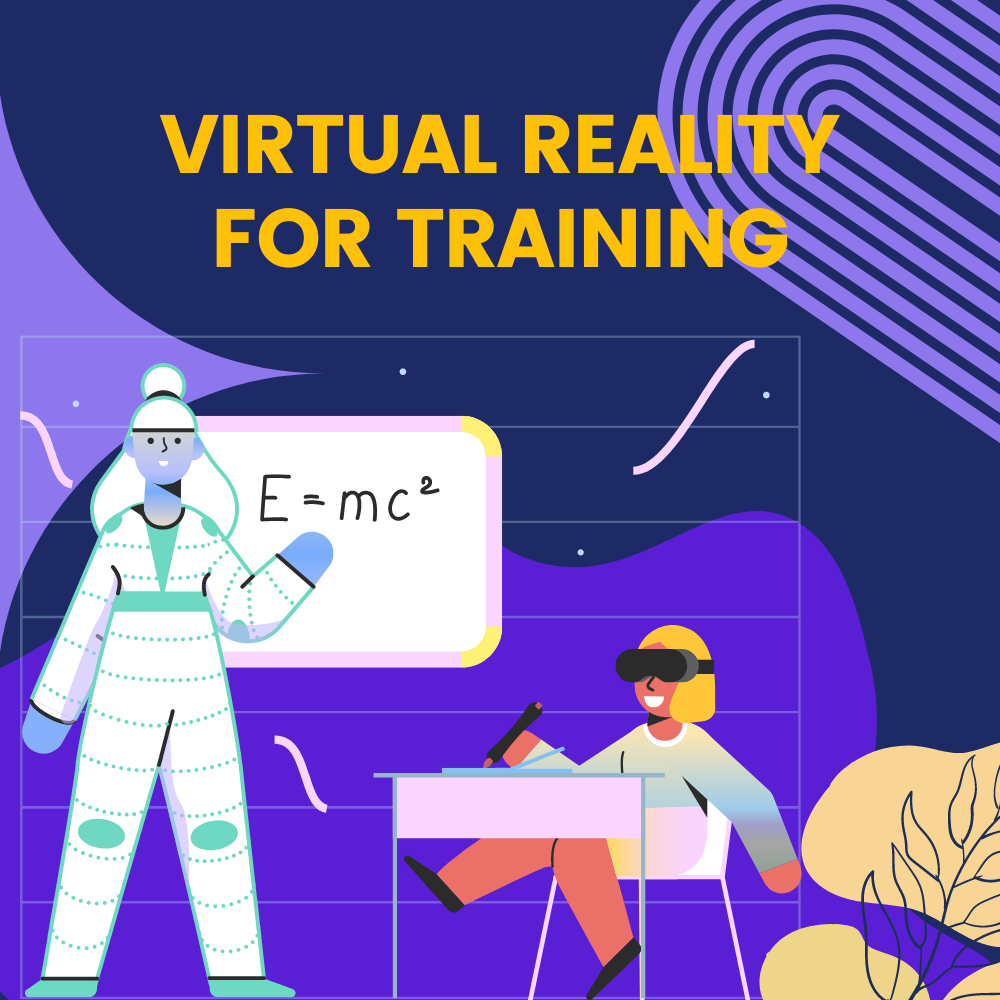 In a business nowadays in order to retain your current workforce and recruit future employees, further training and development opportunities must be the norm. Studies find that employees aspire to continue their education and progress in their careers, thereby businesses must accommodate this desire. It will also be in their best interest to invest in training their workforce.
Common methods of training today include e-learning through online courses or programmes, or more traditionally, classroom learning. Although any kind of upskilling is a fantastic use of time and money, technological developments have helped to create innovative, efficient, and exciting new mediums. This includes Virtual Reality being used for training.
Virtual Reality (VR) technology use is on the rise as a result of individuals and businesses investing more than ever into further learning or retraining and upskilling. VR provides people with the opportunity to simulate various situations in a controlled environment. It is a highly effective way of training the workforce that also utilises modern and developing technology.
VR can be used for any type of training, whether it be soft skills or for more high-risk situations such as health and safety, or medical training. It is a low-risk method of teaching in an environment which might otherwise be very dangerous. It can also be an efficient and cost-effective way to train people as opposed to hiring places, equipment, and coaches.
Benefits
Quite simply, VR has its place in lower-risk training situations too. In a workplace environment where employees are learning new skills or partaking in regular tests or training, VR can simulate interview environments, presentations, and other contexts. This can also be very beneficial as other factors such as self-consciousness might come into play and affect the results, however with VR, in an artificially simulated environment, these factors are negated.
Further benefits of VR for training are that people are more likely to retain information. By partaking in hands-on practical learning, participants are having an emotional connection to the material through a lived experience. This is a lot more memorable than visual or auditory methods of learning like e-learning or in a classroom environment. Procedural memory is harder to forget or unlearn because of your muscle memory being activated. Additionally, as VR training is a less conventional way of learning, it makes it a lot more fun for the people involved. It is exciting and engaging when compared to more common forms of training, which means that employees will be more invested and enthusiastic while they learn. If VR training for the workforce would be of interest there are a number of agencies that provide their services to businesses.
To conclude, VR for training is an innovative way of upskilling and retraining your workforce. By utilising modern technology, your business can grow with the times and invest in developing trends. Engage your workforce and think about trying virtual reality programmes today.