18 Jul 2023
One to One Creative Performance Coaching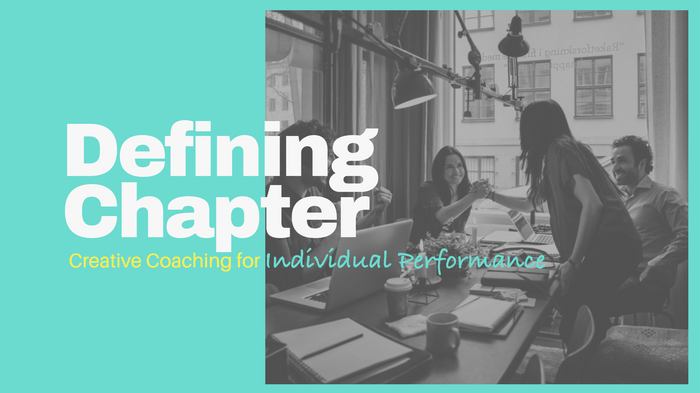 The top five most common benefits of business coaching are increased self-confidence (80%), improved relationships (73%), communication skills (72%), interpersonal skills (71%), and work performance (70%).
A Defining Chapter coach is slightly different. We do all of the above. But we're also specialists in creative brainstorming techniques. So we help leaders and team members generate exciting solutions to both personal and worked-based dilemmas.
Unlike other business coaches, we also work with you towards the end of our engagements, to produce a progress report, to help you consolidate every last bit of your progress with us.
Whilst most business coaches are somewhat stand-off-ish, and will let you come to your own conclusions about things, we're fully prepared to offer advice, mentorship, links, readings, connections, and networks, if/whenever we feel it might enrich your experience and help you get from a to b.
We believe in holding absolutely nothing back, and treat you with 100% confidentiality, compassion, depth, and empathy.
Whatever you're going through, and whatever you want to achieve in your life and work, know that you can confide in us and we'll do everything we can to get you there.